Pre-packed Flowerbulbs
For pre-packed flowerbulbs, M. Thoolen Flowerbulbs produces a complete range of pre-packed flowerbulbs with its own brandnames (Elite, Holland Park®, Flora Fantastica and Kieflo). The main range 'Elite' contains over 600 varieties of flowerbulbs (autumn & spring). Elite is a premium range, which is very suitable for garden centres and more exclusive supermarkets. M. Thoolen Flowerbulbs, sells not only premium ranges , but also ranges at an entry level, which are very suitable for discount stores. Besides pre-packed flowerbulbs with cappers, M. Thoolen Flowerbulbs, also offers a comprehensive range of show and rackboxes which are the traditional way of selling.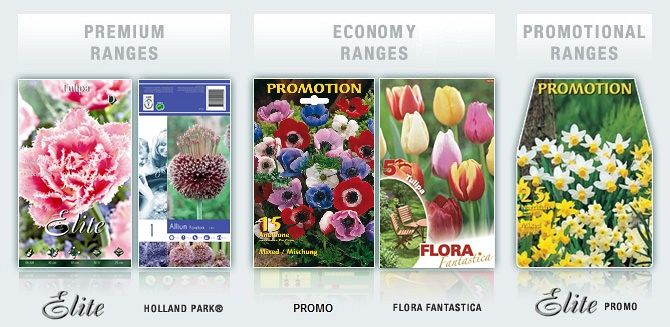 Besides the items which are packed as single varieties, we also offer a selection of packs which are complete planting concepts for the end consumer. We offer concepts such as:
Flowerbulb collection for naturalising
Flowerbulb collection for balcony & terrace
Flowerbulb collection for the rockery garden
Flowerbulb collection in contrasting colours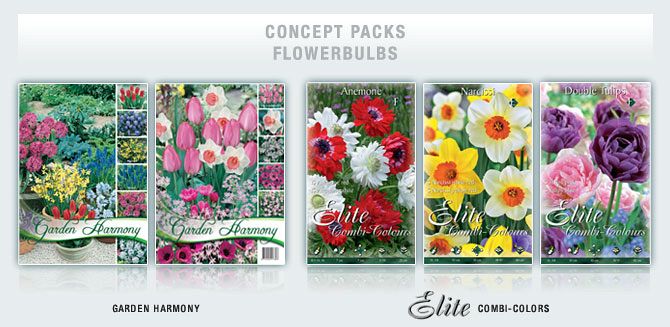 Interested?
Contact us
We offer a range tailored to your exact requirements.